The better the merrier! These are our main characteristics (and working on them every day):
Life Motivation – the wish (even need) to share, help and support others
Maturity – so that the life experience can provide enough wisdom for sharing (of course we will make exceptions for gifted, special persons)
Experience – at list middle management position in a multinational company – so that as a trainer we can talk from experience not from "books".
Setting these prerequisites, here we are:
                                                         Catalin Chites – Managing Partner, Qipa Founder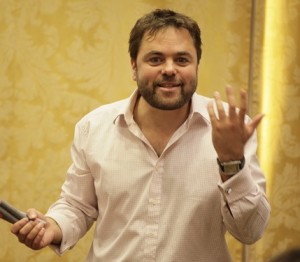 Catalin is one of the founders of Qipa, 10 years ago. After holding for 3 years the position of General Manager at Mercuri International Romania (training and consultancy company, occupying no. 2 worldwide in the fields of sales and management), Catalin created Qipa believing that it was the only way he could incorporate the personal development area in the programs he was delivering. He believes personal development is what "pushes" people forward and helps them discover their own motivational strings. The results of his work can be seen in the number of students that kept in touch with Catalin and, years later after meeting him during trainings, still ask him for advice.
                                                     Ioana Pielescu – Managing Partner, Qipa Founder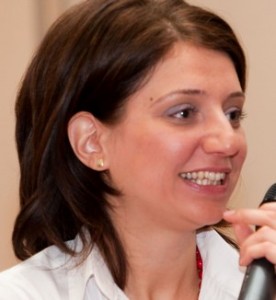 Ioana is one of the founders of Qipa – decision she took following her business experiences at top management level as well as in the sales and marketing ares. Founding Qipa company came as a natural response to her desire to create development programs that would combine both professional and personal development. As a result, after 10 years of existence of the company, the most important results can be seen among the "faithful" clients, which have been working with Qipa from the very beginning.
                                    Keith Stanton – Managing Partner Votive, Qipa International Partner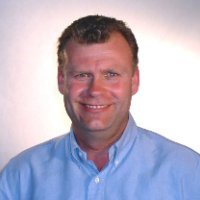 Keith has been involved in the development industry for over 14 years as a consultant and business owner, working with a wide range of blue chip clients from both the commercial and sporting worlds. A published author, his pioneering work in the field of followership has opened a new and successful approach to getting the best out of individuals and teams. Having built previous successful, yet diverse, careers in the military and Retail Banking Operations, his passion has always been to get the best out of others, to challenge thinking and deliver results.
                                                     Jon Treanor – Senior Consultant and Coach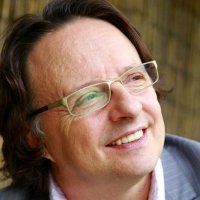 Jon is an experienced corporate professional. A previous winner of 'UK Entrepreneur of the Year' award, his career has covered several industry sectors and is littered with a wide range of outstanding successes. A veritable strategist, Jon is also a trained  psychologist and Mindfulness Practioner. A member of the Cranfield Teaching Faculty, Jon brings a wealth of specialist strategic and Board Room experience to the clients of Votive Leadership.
                                                   Marius Petre – Senior Trainer, Coach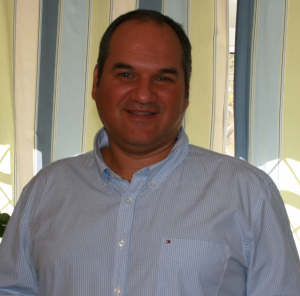 For more than 12 years Marius has been involved in capacity building projects to tackle problems related to policy and methods of development, while considering the true potential and the real needs of the human workforce. His work has been focused on three main levels: at the societal level (developing a more responsive and accountable behavior), at the organisational level (modernizing existing organisations and supporting them in forming sound policies, more efficient  structures and effective methods of management and control), and at the individual level, by developing the right conditions that allow individuals to build and enhance existing knowledge and skills, and to engage in the process of learning and adapting to change.
Radu Vasiliu – Senior Trainer, Coach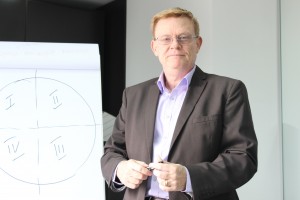 Radu loves to work in the professional and personal development area for more than twenty years now. As an experienced consultant and trainer, he always looks to get the best out of individuals and teams, challenging and guiding them towards the planned results delivery and even beyond. In the same time he constantly provides the best of himself, his passion. His belief is that for authentic champions learning, development, engagement for improvement never stop, Radu living himself by this principle.