Qipa supports UniCredit Tiriac Bank, UniCredit and HOSPICE Casa Sperantei on the 3nd edition of the "1000 Balkan Charity Challenge".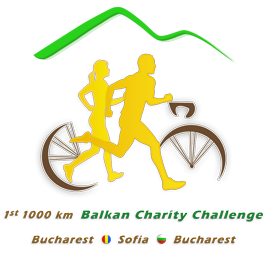 A typical challenge sport endurance format for 11 days combining biking and running of 96km per day on average without any day of interruption. However it is much more than that being set up as a conceptual event with a mission to contribute to the holistic development of individuals and the society. The event is non-competitive yet the time limit for completing the full daily course (160km on average for the biking part and 59km for the running part) is 8.30h which requires very good health status and endurance preparation of the participants. The objectives of the event are the following:
To promote sport, particularly outdoor activity, as an available and proven alternative of a healthy life style
Trough sport to develop charity culture and raise funds through an easy to use e-payment platform available on the web site of the event 1000balkan.com for those in need structured in carefully selected charity causes along with UniCredit in Romania and Bulgaria as main sponsors of the event:

causes in Romania with Hospice Casa Sperantei as lead partner
causes in Bulgaria with Bulgarian Charities Aid Foundation as lead partner

Connect people in two neighboring countries in a positive way beyond boundaries
Developing environmental consciousness planting trees but not leaving plastic bags and bottles on the way behind us. Unique critically endangered species will be planted at the end of each daily course – Ginkgo Biloba and Meta Sequoya. More information about these amazing trees can be obtained on the event web site.
Establish a tradition in our geographical area of testing the human body, mind and spirit through an extreme challenge. When we cross boundaries in one aspect of our life we are inevitably prepared to do it in other aspects too.
Time: 11 days. The start is on 1st November 2014 (Sat) at 7.00 am in Bucharest, Sector 1, Bd. Expozitiei No.1F (in front of the head office of UniCredit Tiriac Bank, opposite to EXPO center) and the finish is in Bucharest on 11th November 2014 (Tue) at around 5.30 pm same place. The time to be spent in Romania is 3 days and in Bulgaria 8 days.  On 4th November the group will arrive in Sofia city center at Bd Sveta Nedelya 7 in front of the head office of UniCredit Bulbank at around 5.30 pm.
– See more at: http://1000balkan.com/blog/about/